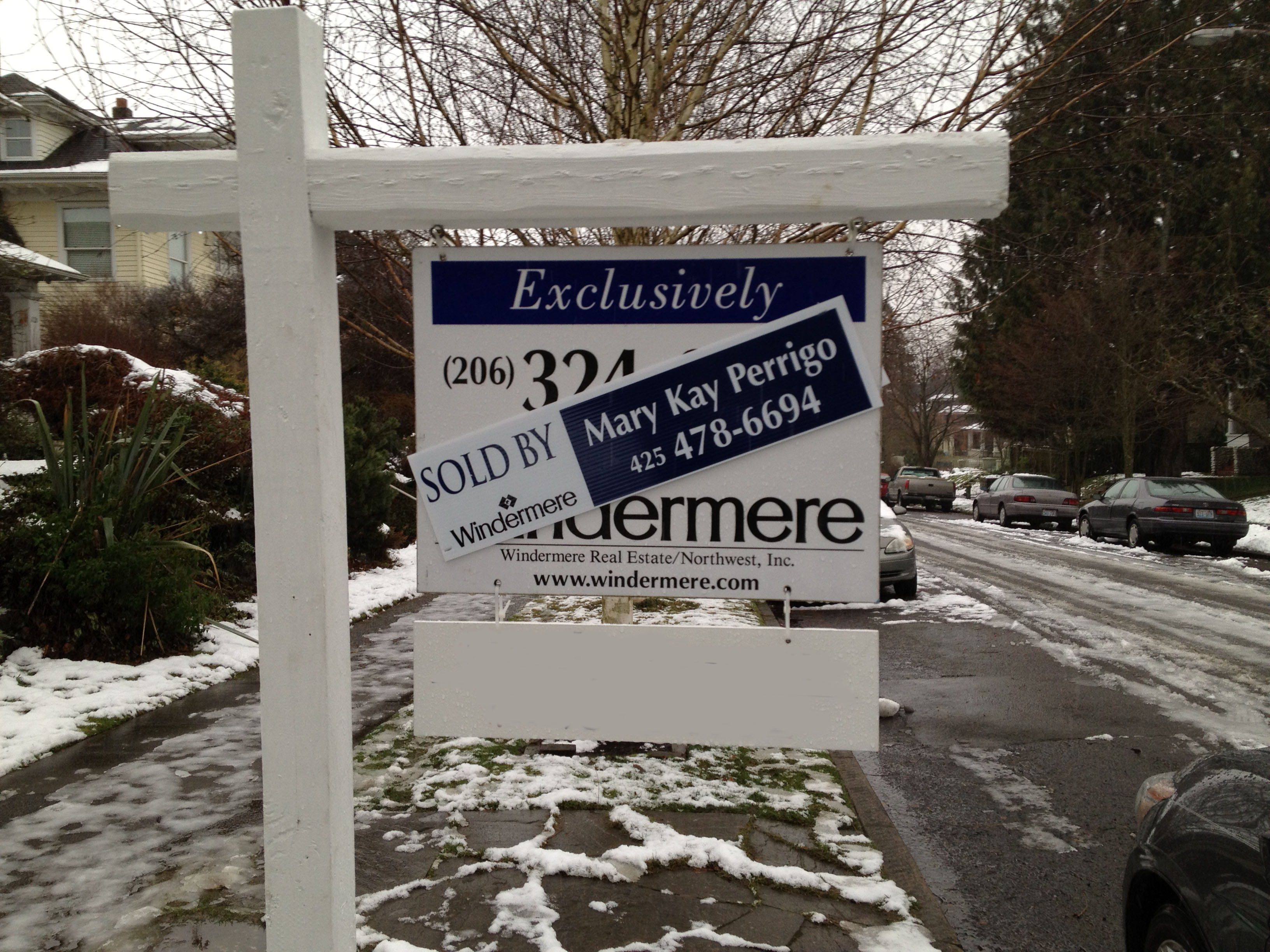 Whidbey Island Buyers - A&C:
This was a first home purchase for us and our budget was pretty limited. Mary Kay didn't make us feel that we were wasting her time because of what we could afford. She was just as excited as we were in hunting for the right home. We also felt that she would go to bat for us when it came to negotiations and would be honest if she felt we were asking too much or just to go for it.
As anxious first-time home-buyers, she also made us feel at ease-answering all our questions and concerns. If she didn't have the answer, she would look into it and get right back to us.
Also, the area that we were looking to purchase our home was outside her typical service area and she never hesitated or complained in making the commute. Although unexpected, she was determined to get us our key the day of closing (which was a day early) and I felt like she dropped everything in order to get that for us. Maybe a small thing but it was the attention to detail that was indicative of the service we received. Without a doubt, we would highly recommend Mary Kay in listing or buying a home.
Capitol Hill Buyers-C&U:
Working with Mary Kay was a great experience from the moment we met! She was so knowledgeable about the neighborhood we wanted to move into and understood what we were looking for. Mary Kay found our dream house! She went the extra mile to make sure all our questions were answered and showed us comparable homes near by when we were ready to make an offer. She was able to understand both mine and my husbands side! Great Agent, lovely personality!
Woodsound-Edmonds Sellers: C&R:
In our work with Mary Kay Perrigo, we found her commitment to customer service and real estate knowledge to be excellent. She sat down with us as we began the process to understand our situation, needs and objectives in marketing our home. Mary Kay helped us with advice and suggestions as we prepared to stage and market our home, and directed the development of the marketing website. She worked closely with us from day 1 through to closing, communicating with us on a regular basis and always responsive to our questions and providing us with updates and information. Mary Kay actively participated in open houses and working with other realtors in arranging showings. She demonstrated her knowledge of the market in our Edmonds-Mukilteo area, as well as with the Seattle market and our relation to it. With Mary Kay's help and support we were able to negotiate a good selling price for our home, which was substantiated by the lender appraisal, Our objectives were met and we would not hesitate to call on her again should the need arise. We would recommend Mary Kay Perrigo with Windermere without reservation.
Hawthorne Terrace Seattle Buyers-M&A:
Mary Kay helped my family and I purchase our first home. She is extremely knowledgeable about Seattle and the surrounding areas. Mary Kay went above and beyond to ensure my family and I ended up in a safe neighborhood with good schools. We are very happy in our new home and have Mary Kay to thank! I highly recommend her in every way!
Picnic Point, Edmonds Seller-R:
Mary Kay was my real estate agent when I put my home up for sale July, 2012. She did a complete listing of recently sold homes in my area to determine a sale price for our home. She explained everything to me every step of the way through the closing. My home sold in 2 weeks. She did all the staging for me removing and re-arranging furniture etc. She met with everyone involved at my home since I worked. I cannot imagine a more professional, helpful and friendly agent out there. She took care of every detail large and small and would always say "don't worry about a thing, I will take care of it", and she did!